Online Legit Payday Loans: Websites in the USA
It can be challenging to make it to the next payday in this economy. Your kids need to eat. You have to pay bills. The debtors are at the door.
Sometimes, the only answer is to get a quick loan against your next paycheck, and in this day and age, you can get a payday loan online, fortunately.
Payday Loans
Cash poor
What is a payday loan?
Traditionally, a location like a pawnshop or a check cashing place will offer an advance on your paycheck.
When you fall short of your expected bills or necessities, but you have a good, stable job with a regular paycheck, you can count on one of these locations to help you get to the next payday.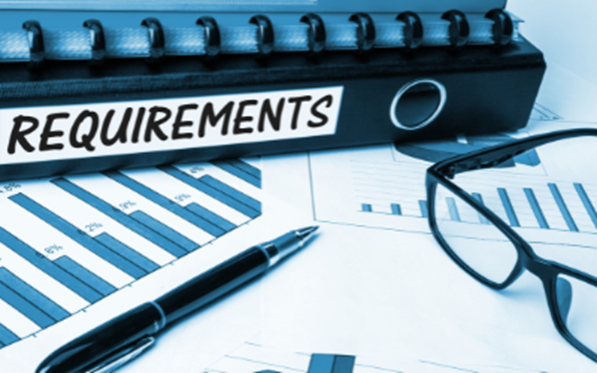 Requirements for Getting a Payday Loan Online
Typically, all you need to get a payday loan online is proof you are over 18, a valid piece of identification, a social security number, and a paystub that proves you have a secure source of income.
Often, the website will also ask you to upload a picture of yourself for a facial scan.
Facial recognition
From there, you just fill out your information on the website; you can find actual online loan companies eager to loan you money in advance of your payday.
What's the catch?
Disadvantages to Payday Loans
Of course, there's a catch.
The biggest drawback to getting a payday loan online or in-person is the interest rate.
High interest rates
The typical interest rate for a payday loan is 400% APR, and the finance charges are usually from $15 to $30 per $100.
For a two-week loan, you can pay up to 780% APR, and shorter-term loans have even higher APRs. Keep in mind that this is how most check cashing places make their money and don't forget that they are indeed taking a huge risk in lending money to someone who likely has little or bad credit, which is why they are turning to a payday loan for help in the first place.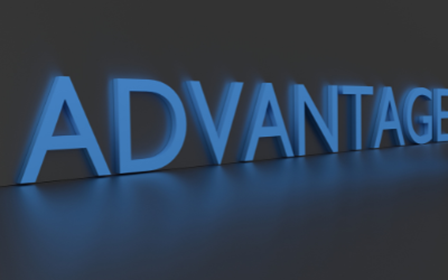 Advantages of Payday Loans
Again, if you need the money, and you have a stable job but little, no, or bad credit, and no collateral, a payday loan is likely your best shot at getting some cash to last you until your next payday.

Access to Cash

That is the primary advantage of a payday loan: you can actually get the cash you need. Without payday loans, you would likely be left with no resources.
No denial. No Credit Check.
The other advantage is that many locations offer no denial payday loans from direct lenders only and no credit check loans with guaranteed approval.
That's a real upside when you're down on your luck and in need of help.
Out of options
Will it cost you in the end? Sure. But it is really true what they say that beggars can't be choosers, and we've all been there. When you need the money, the last thing you're worried about is the interest rate or finance charge.
Fast Approval
One more, very important advantage is online loans with fast approval. You can usually get your money almost instantly. So if you're really desperate, a payday loan might be your best option.
Approved!
Word to the Wise
In short, if you need help, get it with an online payday loan.
Just keep in mind that it is very easy to fall into what is called the payday loan cycle of debt.
Before you know it, you are taking out payday loans every other week to pay back your previous payday loan and stay afloat.
So, use it when you need it, pay it back, and get back on track, managing your money, double-checking your budget, and keeping your money in your hands, and not the hands of debt collectors, whoever they may be.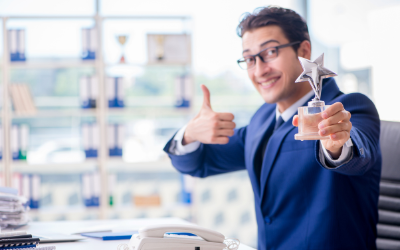 Best Online Payday Loans
Dollar bills
Money Mutual offers instant online payday loans with guaranteed approval.
You fill out a quick and simple online application and get a loan up to $5,000, sometimes in less than 24 hours.
As of this printing, Money Mutual is the top-ranked online lending company because it draws on a network of short-term lenders lined up to lend you money fast.
Mutual Money has a website that is very user-friendly, they have client reviews with over 2 million of them positive, and they can ensure an easy transfer of funds.
In addition, if you don't have a stable paycheck, you may look into another form of short-term loan with Money Mutual.
Bad Credit
Like Money Mutual, Bad Credit Loans draws on a network of third-party lenders, and they make it their business to work with only the best, most reputable companies.
They also make it their business to educate and inform you every step of the way on the loan you are taking out as well as providing you with tools to help you out financially.
Bad Credit Loans understands the weight of debt on the American people, and it is doing its due diligence to both help those borrowers out financially in the short term and in the long term.
Bad Credit Loans lives up to its name as the company with one of the best online loans for instant approval to borrowers with bad credit.
The process is simple. You fill out a form, which usually takes less than five minutes, and the company will send it out to lenders lined up to give you the cash you need. Usually, within just a few minutes, you'll have your approval, and then you can expect your money within 24 hours.
The website is easy to use, and you can get a loan of up to $10,000 depending on your information and the company you work with. You will have to accept the terms of the loan, of course, which may include high-interest rates, and you will need to provide proof of your bank account for automatic repayment withdrawals.
Customers have raved about Bad Credit Loans for its customer service-centered position.
Cash to spend
The most significant selling point with CashUSA, another of the top companies offering online loans with fast approval, is their transparency.
They make their process easy to understand, and they tell you everything up front, from interest rates to finance charges to terms and conditions. You will never feel lost, confused, or manipulated with this company.
They want to make sure you know what you're getting yourself into.
Yes, CashUSA will connect you with tons of different lenders ready to offer you a payday loan online, but they do so much more than that.
They also offer you several financial tools and advice, from budget calculators and credit score information to tips for handling student loans.
They are invested in getting you out of the debt cycle while giving you the help you need now.
Like the other companies here, CashUSA will have you fill out a straightforward form online, then they will connect you with lenders who have approved you. You will get access to all terms and conditions in advance, as well as information on the term of your loan repayment, which can range from 90 days to 72 months, depending on the amount of the loan.
This type of longer-term loan might be helpful to get you out of the debt cycle once and for all while you figure it all out. Just be mindful of the interest rate.
Again, repayment is easy with CashUSA as you will provide your bank information, and your loan payment will be withdrawn automatically at your agreed-upon dates.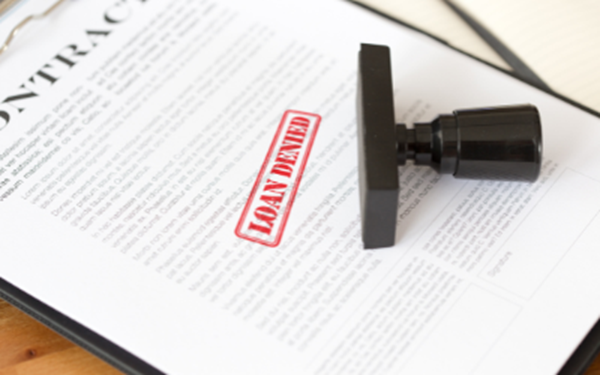 Denied?
If you've been denied by one of these companies and can't figure out why, it may be due to having defaulted on a payday loan or a short-term lender in the past.
Even with Bad Credit Loans, if you have failed to pay them back once, they are unlikely to approve you for another loan anytime soon.
You will have to work with a credit repair organization to get your credit back in order and get your creditworthiness back into good shape.
Credit organizations have been around the block a few times, and they can help you work with lenders to negotiate repayment terms and rebuild your credit.
Credit score improving
In the end, it is up to you to be mindful of which company you choose, of what you agree to in terms of terms and conditions, and that you can make the repayments you agreed to upfront.
Indeed, you could actually improve your credit over time by working with one of these lenders as your loan and repayment will definitely show up on your credit score.