Pawn America is your partner in pawning, selling, and trading services in the Wisconsin and Minnesota area. Founded in 1991, we now have over 17 stores. In addition to our pawn services, we also run Payday America. Payday America is the easiest way to get payday loans almost instantly. The online application can take as little as 10 minutes, and people are usually approved the same day. Once approved, you can access your funds once funds are deposited into your account. If you need a same-day payday loan, we offer the best services. Best of all, we accept all applicants, even those with poor credit. You don't need to wait for approval or for your funds to become available. With our service, you know you'll get approved and receive your money all in the same day.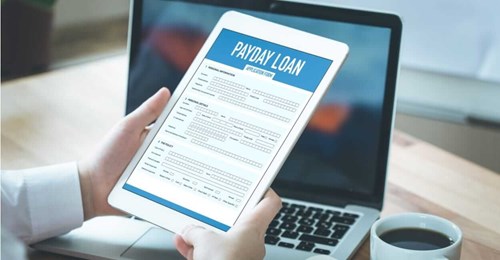 How You Can Get Payday Loans Online Same Day
Sometimes the unexpected happens. It usually isn't our fault. However, when things do come up, money troubles often accompany it. A pipe in your home could burst, there could be a medical emergency, or you could need sudden car repairs. Whatever the case, emergencies like this occur, and everyone could use a little help when the bills are mailed. It is important to remember that it is not your fault, 60% of Americans live paycheck to paycheck, so when that unexpected and expensive surprise eats up an entire check, most people would feel stressed. Lucky, you can alleviate a lot of your stress by applying for a payday loan.
Payday loans are short-term loan solutions for people experiencing a sudden decrease in available cash. Most people who utilize these loans are dealing with unexpected expenses. Best of all, many payday loan centers offer online applications and same-day approval. If you have a sudden need for cash, check out same-day payday loans. If you are still unsure about the process, check out our guide below that tells you everything you need to know about applying, getting approved, and receiving a payday loan.

How payday loans or cash advances work.
Online payday loans are the fastest way to help pay for unexpected expenses. These loans are short-term and usually processed within 24 hours. Most lenders let you borrow upwards of $2,500. They will have an online application you need to complete and then wait to be approved. Additionally, most payday lenders let you borrow money even with a bad credit score. Keep in mind that lenders all have different specifications. You won't get the same service from all of them.
Rates and fees also differ among these lenders. Some lenders are predatory and have insanely high rates or hidden fees. At Payday America, we offer extremely low and typically lower rates than any competitor and we are upfront with all our associated fees. When picking a lender, you should compare rates and fees to make sure you are getting the best deal on your loan.


Payday loan online application process
Applying for a payday loan online is easy and quick. Most lenders have online applications that can be completed in minutes. Sometimes the process of filling out your application, getting approved, and receiving your money can all happen in under 30 minutes. Keep in mind that most applications require the same documents. Check out the list of documents you'll need below so you can gather them before you apply.
You'll need the following documents:
State issued photo ID (must be valid and not expired)
Social Security Card or 1099
VOID check or another form of bank proof (Routing and account number work)
Two consecutive pay stubs from your work or current years award letters for any benefits received
Current 30-day banking transaction history
Do not be alarmed by having to provide these documents. It is quite common to need them to prove income and identity. Most lenders will not approve you, or your application will be considered incomplete without these documents. If you want to apply for a payday loan online, you need to start collecting these documents before you start the application.
Filling out the application
The application itself should not take more than a couple of minutes. Most applications collect some basic information like name, mailing address, work history, and current employment. Take your time filling out the application and ensure all the information is correct. Double-checking information is the best way to make sure your application is approved, and you receive your money that same day. Additionally, many lenders offer applications in several languages if English is not your first language.
Completing your application is the first step to receiving the money you need. So, buckle down, collect the documents you need, and complete yours today so you can be on your way to receiving the funds you need.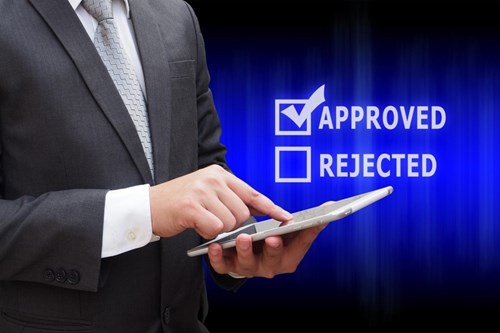 Approval Process
Most payday loan lenders have same day approval. If you want to make sure they do, simply explore their website for more information about the lender you are considering. At Payday America we offer same-day loans, and usually once you are approved you can receive your money in minutes!
The approval process usually differs depending on the lender. Most often, after submitting your application, a lender will review the information you provided and do some research into your credit history. They may give you a call asking some additional questions or ask you to provide more information. However, most lenders will approve you instantly barring there are no significant red flags.
If you are denied, it is more than likely due to lack of income or concern that you won't be able to repay the loan. Or there is a payday loan law in the state where you reside that prohibits the lender from giving you a payday loan. Regardless, if you are denied, you are entitled to ask why, and you should, to avoid the same pitfall with another lender.
At Payday America, our approval process is one of the fastest among qualified lenders. Our whole application and approval process usually takes less than 30 minutes. Most of our customers are approved almost immediately. Once you finish your application, one of our representatives will call you within normal business hours. They usually call only minutes after you finish your application. When you choose us for your cash advance needs, you know you won't be waiting around all day for the money you need to pay your bills.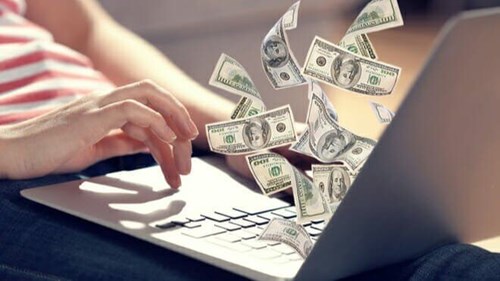 Getting your money
Most lenders need your banking information during the application process, so they can provide the funds almost immediately once you are approved. Most lenders distribute funds immediately after you are approved. However, some can take 1-2 business days for an ACH to clear for example. Keep this in mind when picking a lender. When you are trying to pay some unexpected bills, you probably want to go with a lender that can get your money to you quickly.
At Payday America, we transfer your funds after your application is approved. After our representative speaks with you and confirms all the application details, we forward your money in about 15 minutes if deposited on a card. See our stores for more details on how you can get your funds instantly. We understand the hassle of having unexpected bills and we don't want to add further stress to the situation by making you wait days to receive the money you need. It is a feature not many of our competitors can offer. Other lenders may make you wait two days to receive your money even though they advertise same-day fund transfers.
Why you should choose Payday America for your cash advance needs
The bottom line is that if you are looking into payday loans, you more than likely need money ASAP. Payday America understands and will work with you to make sure you receive the money you need as quickly as possible. The unfortunate truth about the industry is that not all our competitors take the same approach. They will advertise same-day transfers and then give you your money days later along with a bunch of hidden fees.
We offer same-day fund transfers when you are approved and have no hidden fees. Additionally, our rates are competitive and not predatory unlike other lenders. We set them according to state regulations and even less!  We are in the business of helping people through unexpected expenses, not preying on them when they are already financially stressed.
Your loan is built specifically for you. It is based on the information you provide in your application, so you know that we are considering your situation. If you want to apply for a same-day payday loan, go to our online application here. Take comfort in knowing that your finances will be better off after a brief 30-minute process.