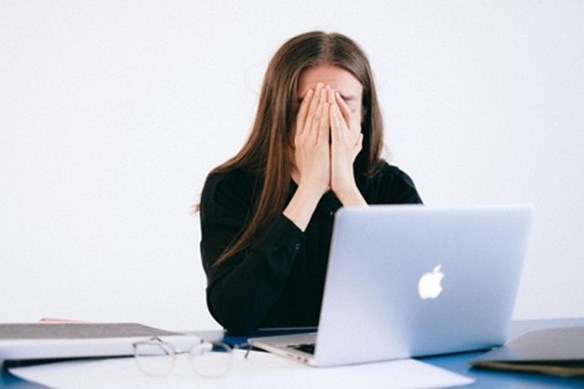 Read on to learn how to get loans for bad credit and unemployed people. Payday loans,24-hour loans accept unemployment benefits. If Covid left you unemployed and you need a loan, you need to read this.
One of the pre-requisites for getting loan approval is having a means of steady income. Yet, for the past couple of years, we've seen an unprecedented number of people out of work. Unemployment, while it has started to decrease, is still an issue since the start of the pandemic. Unemployment benefits alone don't cut it when you think about the financial obligations that people have every day.
So, how does someone unemployed get approved for a loan? In this post, we'll answer the best way to get emergency loans for bad credit and unemployed people.
How Can I Get A Loan If I'm Unemployed?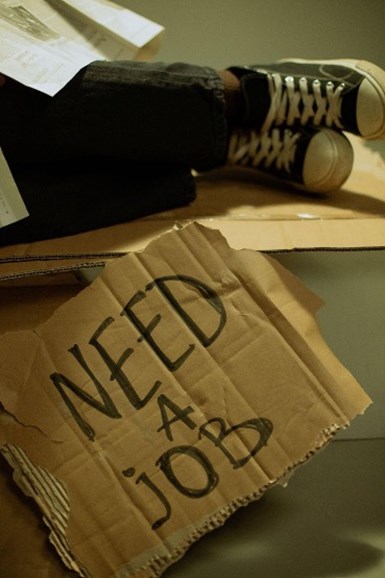 When it comes to life situations, the best thing to do is start with where you are. If you're unemployed, the first thing you'll want to do is apply for unemployment benefits. When you were a full-time employee, a portion of your earnings went toward unemployment insurance. That means, that when you lose your job through no fault of your own, you may be eligible for unemployment benefits. One of these benefits includes a weekly paycheck. While that unemployment check may not cover as much as you earned from your full-time income, it is still considered income, so start there.
Just because you're unemployed, it does not mean you do not have any income coming into your possession. Consider any income you receive on a regular basis and include that as you tally your income for any loan you may try to get. Some of the things that qualify as regular income include:
Unemployment check
Social security
Alimony
Child support
Pension or retirement income
Recurring interest from investments
Your spouse's income
When getting a personal loan, a lender will need to see your credit score and that you have a steady source of income. If your credit is decent and you can show any of the above as regular income, you have a way of obtaining a loan. As you see, even in retirement, there is a way of showing that you have a steady income. When it comes to the spouse's income, be mindful that the spouse may need to co-sign the loan for it to move forward.
Where Can I Borrow Money Immediately?
When you're in need of a loan immediately, there are various options for getting an emergency loan, even if you're unemployed. Some of them include:
Bank or Credit Union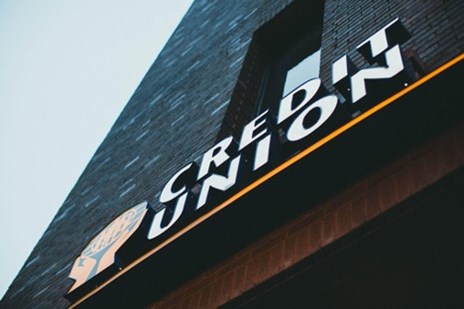 This is probably your best option, especially if you have a financial institution you've been affiliated with for a long time. Because they know your history, they may be willing to be more lenient on your current situation. They may insist on some special terms, such as opening a certificate of deposit, savings account that you have to leave money in for a period, or automatically drafting payments. In any case, they're willing to be more flexible with you and allow you the terms that would make the deal happen.
Direct lenders
There are plenty of places on the internet where direct lenders will turn up. All you have to do is a quick search. Direct lenders are those who lend the money directly to you without the need for a middleman. They pay you directly and you make payments directly to them. Never settle with the first one you find. Take the time to shop around for the best one. When you shop around and find the right lender, it could mean better loan terms, including lower interest rates and loan fees.
Loan aggregators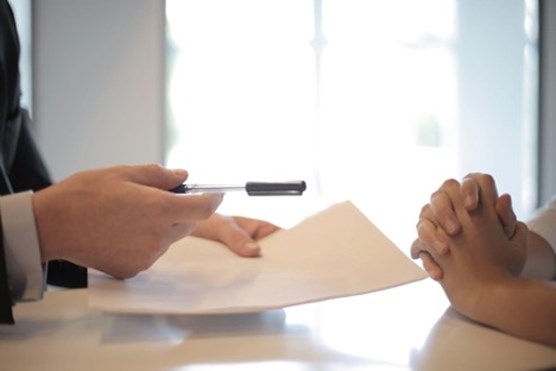 Loan aggregators are also found online. These companies don't offer loans themselves, but they help you find a lender. They have a wide range of potential lenders (loan partners) to share your loan interest with, and hopefully, you'll find the perfect lender through them. There is a fee they will charge that could be as much as 10% of your loan. But once the term of the loan is settled, all payments go directly to the lender. Chances are you may never hear from the loan aggregator again.
While loan aggregators will get your profile in front of many lenders and you're sure to find one, that could also equate to many hard credit inquiries, which will not look good on your credit report and could actually hurt your credit score. The other thing is giving up 10% of funds for something you can do yourself if you just take the time to research, may not be worth it, especially since you're already unemployed.
Can I Get a Loan With a Low Credit Score?
If your credit score is nothing to brag about, it can prevent you from getting a loan, regardless of how much steady income you can prove. However, here are some ways to get an emergency loan if you're an unemployed person with bad credit.
Get a co-signer
Just as your spouse may need to co-sign if you use their income. Consider a co-signer even if you don't live with them. The co-signer should be someone with a good credit score who agrees to sign the loan with you. Though they may not make the monthly payments, the lender holds them equally financially responsible for the personal loan.
Keep in mind that a co-signer is also responsible if you default on the loan. That means when you miss payments or make late payments, it will also affect their credit report. The same with if you default on the loan. To never take advantage of a cosigner's generosity, do everything within your power to make your payments on time.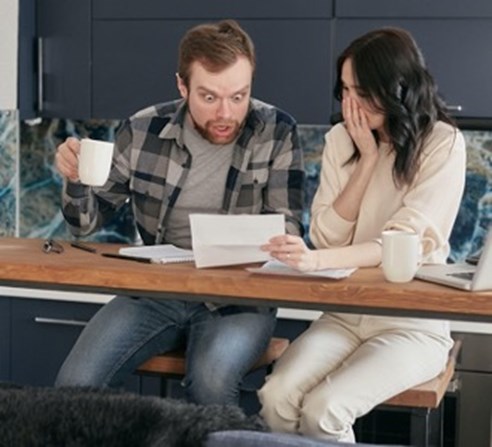 Reduce The Loan Amount
If your creditworthiness can't support the loan amount you're applying for, consider lowering the amount of the loan. In some cases, it's just a matter of changing the figures so they'll come out in your favor.
Home equity line of credit
If you're a homeowner, consider a home equity line of credit (HELOC) rather than a loan. HELOC leverages the equity in your home. Equity is the amount your home is worth minus the balance of your mortgage. Taking out a loan on the equity in your home gives you access to a line of credit you can use for what you need.
While this may be a good low-interest solution to your problem, it's not always a perfect solution. The HELOC gives you access to the quick cash you need, but it also makes your house collateral, so if you default on the loan, you could lose your home. You also still need to qualify for the loan, meaning you need to meet a minimum credit score.
Car Title Loan
A car title loan is another way to access emergency cash using an asset. Instead of using your home equity, like a HELOC, a car title loan uses your vehicle.
The lender uses your car title as collateral on a short-term loan. The main approval requirement for this type of loan is a vehicle that you outright own with the car title in your possession.
A car title loan may seem like a great option initially, but it can be an overall expensive price to pay as the annual percentage rates (APR) are often in the triple digits. This high APR is usually due to the additional fees these lenders charge, including up to a 25% monthly charge just for financing the loan. As with the house with the HELOC, if you default on the car title loan, the lender may also repossess your vehicle, making it difficult to get around and find work.
Credit card cash advance
A credit card cash advance is a short-term loan issued by your credit issuer. It's easy to get because it's a personal loan with no income verification. You've already been approved for a certain limit on your credit card. You can get the cash advance from an ATM using your credit card and a PIN (personal identification number). If your card issuer didn't give you a PIN, you may have to call the customer service number on your credit card or go to the issuing bank to get the advance.
While a cash advance provides quick and easy access to emergency cash, it has its downsides. First, cash advance interest rates are generally at least a few percentage points higher than the base rate for using your credit card for purchases. Also, your credit card may charge a fixed fee of $20 or more for each cash advance.
Payday Loans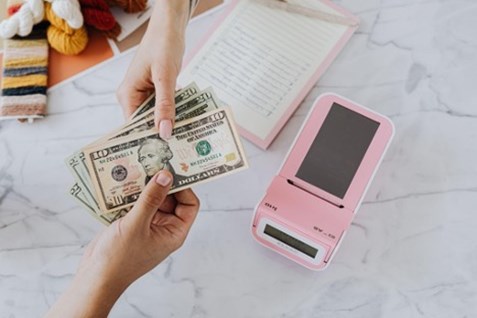 A payday loan is a type of cash advance that leverages future income. These are short-term personal loans that give you the cash you need right away. In most cases, you can get an unemployment payday loan in one hour. You write the payday loan lender a check for the amount of money you need including a lender's fee. The lender gives you the cash for the check. But the lender doesn't deposit your check until the agreed-upon date, which is usually your next payday. So, even if you're just starting a job, you can do a payday loan. The agreed date to pay back the loan should always be on your payday, regardless of how you get paid. Rather it is retirement check, alimony, social security, first paycheck, etc., you have control over when you pay it back. This is one of the few opportunities for 24-hour loans for the unemployed.
However, if the money is not in your account or the check bounces when the lender cashes it, they may agree to roll the loan to your next payday but will charge you another fee. Even if you keep missing payment dates, remember, those lender fees will keep adding up and the APR will also continue to grow.