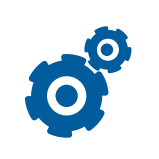 HOW IT WORKS
Payday America: We're here when you need us!
LOANS MADE EASY
Payday America will provide you with an account or use your checking account for loans.
WHAT YOU NEED TO BRING WITH YOU
State issued photo ID (must be valid and not expired)

Social Security Card or 1099

VOID check or other form of bank proof of routing and account number

Your two most recent and consecutive paystubs or current years award letter for any benefits received

Current 30 day banking transaction history
APPLY NOW
Loans are subject to Payday America Inc's, terms, conditions and underwriting requirements. Credit approval is not guaranteed and not everyone is eligible for a loan or for a specific amount. Complete disclosure of APR, fees, and payment terms are available upon request by calling 1-866-646-1777 or by visiting a Payday America Inc. store location. This is not an offer to lend and should not be deemed an obligation to do so. Minnesota loans are made under Minnesota Statute Section 47.59. Loans are not available in any other states.