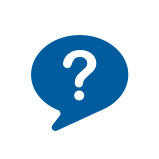 Frequently Asked Questions
Payday America has assembled the FAQs below based on guest inquiries we see often at our stores. If you do not find the answer you're looking for below, please contact your nearest Payday America location.
For the qualification process, you will need:

• State Issued Photo ID
• A Social Security Card or W-2
• Open checking account with permanent checks
• A blank check
• 30-day transaction history from today with current balance
• 2 of the most recent paystubs or current award letter
• And lastly 2 personal references.

We offer same day approval.

We do not have a set interest rate for our loans. Rates and fees are calculated individually based on the amount of your loan from us and how long the loan is open for.

We can use a W-2 or a 1099.

We do not. However, our sister company,

MyBridgeNow

, can do a collateral loan if the vehicle is free and clear. It is necessary for MyBridgeNow to retain possession of the vehicle during the duration of the loan.

You must either reside, or work in the state of MN in order to qualify for an loan. If you are a Minnesota resident, you must have a Minnesota ID, or have yellow papers showing you have applied for your Minnesota ID.

Yes! We can set you up with our pre-paid card, the

CashPass

Prepaid Debit Card. You will need to have proof from your employer that your direct deposit has been deposited to the Jelli Card prior to your first loan.

We use your income and banking information.

Payment can be made using cash, debit card, or ACH fund transfer. There is a $4.95 service fee for debit card payments, however the fee is waived if you use your Jelli Prepaid Debit Card.

Your qualified amount is based on your net income, bank information, and a few basic questions that are asked at the store location.

The loan will always be due on your next upcoming pay date.

If they are paid on the same day, then yes, we can use more than one income.

Yes, we are open on the majority of the federally recognized bank holidays. The only Holidays we close for are: Thanksgiving Day, Christmas Day and Easter. * All other holidays may be subject to shorter open

hours of operation

.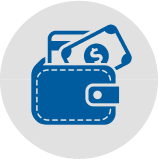 EARN EXTRA MONEY!
Refer a friend and earn $25 for every qualified guest you send our way!
Learn more...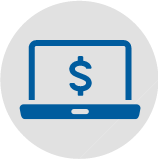 PAY BY PHONE
For added convenience, you can now pay your loan by phone!
Learn more...
Loans are subject to Payday America Inc's, terms, conditions and underwriting requirements. Credit approval is not guaranteed and not everyone is eligible for a loan or for a specific amount. Complete disclosure of APR, fees, and payment terms are available upon request by calling 1-866-646-1777 or by visiting a Payday America Inc. store location. This is not an offer to lend and should not be deemed an obligation to do so. Minnesota loans are made under Minnesota Statute Section 47.59. Loans are not available in any other states.