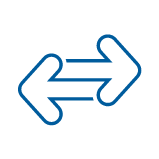 PARTNERSHIPS
Payday America works in partnership with the following organizations to offer additional financing options when you need them.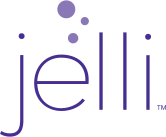 The Jelli Network provides financial services, resources, and security to the unbanked and underbanked without imposing excessive fees. Our services are designed for consumers wanting to gain control over their money. Visit site...

MyBridgeNow provides a discreet option for secured short-term or extendable collateral-backed financing on your luxury items and vehicles. MyBridgeNow is the premiere upscale collateral-based lending experience in Minnesota. Visit site...
Pawn America is focused on changing the stereotypes of the pawning industry, fueled by long-held misconceptions, and transforming this business in the eyes of the retail consumer. Pawn America is like a retail bank where you can bring in a valuable item you own and get a loan on its current value, then get it back when you pay back the loan. You can also choose to sell it outright at any time in the process. Visit site...
Loans are subject to Payday America Inc's, terms, conditions and underwriting requirements. Credit approval is not guaranteed and not everyone is eligible for a loan or for a specific amount. Complete disclosure of APR, fees, and payment terms are available upon request by calling 1-866-646-1777 or by visiting a Payday America Inc. store location. This is not an offer to lend and should not be deemed an obligation to do so. Minnesota loans are made under Minnesota Statute Section 47.59. Loans are not available in any other states.